Choices.  Decisions.  Options.  We've all got them.  Seeing them is not the problem, they stare us in the face every time we go to a boring job or a too-small apartment.  We live in a time where possibility is all around us, the jobs available, the people we can connect with online, the food we can get delivered to our house – it's what to do with all the possibility that locks us up, paralyzing us with fear and indecision.
Here are 6 ways to make better decisions, today.
Ask yourself what you want
This critically overlooked step is the most important.  We need to look within ourselves to ask what it is we want.  Often times the choices facing us are not what we want, yet we feel compelled to do what we think we 'should' do.  Instead of feeling stuck or scared, as yourself what you want. And if that choice will bring you closer to what you actually want.
Look at the consequences
What will or will not happen based on your choice? Is it irreversible? Is that the fear talking in your head? Understanding the consequences and implications of our choices is something that we're often afraid to look at.  Sometimes we'll make up reasons or excuses to keep us from dealing with what's really bothering us.  Because we're afraid to look at the consequences, fear can run rampant in our minds making up all sorts of things.  It's important to get real about the consequences, not let the negative voices in our heads run wild.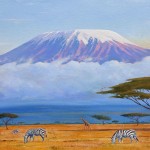 Take a small step
What can you do right now that will make your choice more real for you?  Often times we think it's all or nothing, to the summit of Kilimanjaro or don't go at all.  Summiting Kilimanjaro starts with one step, then another, then another.  And at every base camp, the re-evaluation of: is this something you still want to do, and if you're on a mountain, ask yourself if the weather conditions conducive.  Take a small step towards your choice, and see how you like it.  It might turn out that in reality, it's not a good fit.  You'll never know unless you take that small step.
Give yourself some space
Often, what we obsess over becomes overwhelming and stressful to us.  Give yourself a 5 minute breather from over-analyzing your situation.  Take a short walk, listen to music, let your brain relax.  When you give yourself permission to not obsess and stress out about something, the answer becomes clear.

Phone a friend
Sometimes, you just need to talk it out.  Instead of venting, when you call your friend, or life coach, tell them "by the end of this call, I'd like to have made a decision." That enables them to hold you accountable, and you get to really dive into the choice with a stated goal of deciding.
The worst thing you can do is get stuck in your head and do nothing.
Almost everything in the world are flexible, and if you make your choice and decide a few steps up Kilimanjaro that it's not for you – that's ok.  You have the capacity and the strength to change your course.  But you need to chart a course and set out for your destination to learn that.
What's your Kilimanjaro? How are you going to take that first step towards the top? I'd love to hear about your journey in the comments!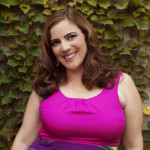 If you're stuck on your services, I can help! My brain is creatively unhinged about this stuff.  I'm Ellen, Money Making Expert.  I help creative business owners make more money and revolutionize their businesses.
It's my mission to help you boost your bottom line and start really creating the opportunities you want for yourself.  Ready to find out what's possible when we work together? Book your power sesh here.  20 minutes, you and me, totally free.
"Go for it! In fact, if you have ANY doubt that you might not be going in the right direction in your business, all you need is one session with Ellen.  She's not only extremely business-savvy and able to come up with innovative, creative and totally ON FIRE ideas quick-as-all-hell, her razor-sharp wit and relaxed demeanor made the whole session feel like I was talking to a (super–smart) BFF." – Erica