A visual manifesto.
I created this visual manifesto because I really believe that anything is possible, you just need to uncork your awesome and go after it. What's your manifesto of possibility?
Treat yourself! Purchase yourself a poster. Be inspired, always.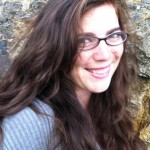 I'm Ellen! A Career & Life Coach + Decision Making Expert.  You want me on your team. I'm dedicated to helping you uncork your awesome, ditch options overwhelm and get out of your own way to have the life you really want and deserve! Curious how I can impact your life? Schedule a free superhero session with me here.