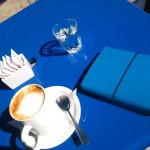 Incidentally,
Pathways to Gratefulness
is happening in San Francisco this Saturday, June 23nd, from 10 a.m.-5 p.m. Sat. Palace of Fine Arts, S.F. However if you live afar, you can sign up to
watch it online
! Neat!
So what are you grateful for, right now? Share in the comments and if you're inspired to develop a gratitude practice, share that too!