Happiest of New Years to you dear passionate, powerful business owners!
We're kicking off the new year with another installment of Are You Leaving Money On The Table, this week I am reviewing Aspire & Grow!
This video highlights the BIGGEST way you could be torpedoing your business and leaving TONS of money on the table!
Click here or watch below to see what the problem is and how you can help yourself land more clients this year with a few simple tweaks to your website.

Val has since updated her website and continues to rock her business, making it ever easier for her clients to hire her.  Her business is thriving and I couldn't be happier for her.
If you loved this video, you'll love the first one in this series.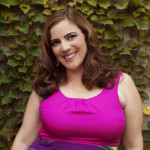 If your potential clients are confused, we need to talk. I'm Ellen, Money Making Expert.  I help creative business owners make more money and revolutionize their businesses.  It's my mission to help you triple your monthly income and start really creating the opportunities you want for yourself.  Ready to find out what's possible when we work together? Book your power sesh here.  20 minutes, you and me, totally free.
"Go for it! In fact, if you have ANY doubt that you might not be going in the right direction in your business, all you need is one session with Ellen.  She's not only extremely business-savvy and able to come up with innovative, creative and totally ON FIRE ideas quick-as-all-hell, her razor-sharp wit and relaxed demeanor made the whole session feel like I was talking to a (super–smart) BFF." – Erica