This American Thanksgiving, I am so grateful for YOU.  Reader, Frequency Finder, Client, Entrepreneur Dream Chaser, Empire Builder.
Whenever I email my readers, I include a section on "Cool Things From Around The Internet!" this week I wanted to share resources to help you have conversations with your family about what you do.  It quickly spiraled into a collection of on point giggleworthy graphics, articles and cartoons about this life we've chosen for ourselves.
Behold a hilarious round up of the realities of working for yourself.  
Dive into these for giggles, laughter, moral support and a big ole reminder that you're not alone.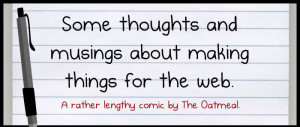 The Oatmeal, Making Things.  This cartoon captures the joy, elation and depression perfectly.  If you haven't seen it yet it's required reading.
This listcicle from Buzzfeed about the realities of working from home has me busting up every time I read it.  Laugh about your life, then remember that it's ok if other people don't get it.
Things you should never say to a self-employed person….maybe send this one out ahead of time.
If your Empire is not where you want it to be yet, maybe brush up on these 5 famous failures, and share their stories of failure and success with your loved ones. I find their quotes on failure particularly inspiring.
Everyone wants to be in the same category as Oprah right?

This graphic seems to sum up the journey nicely.  Keep in mind how quickly these phases can come together.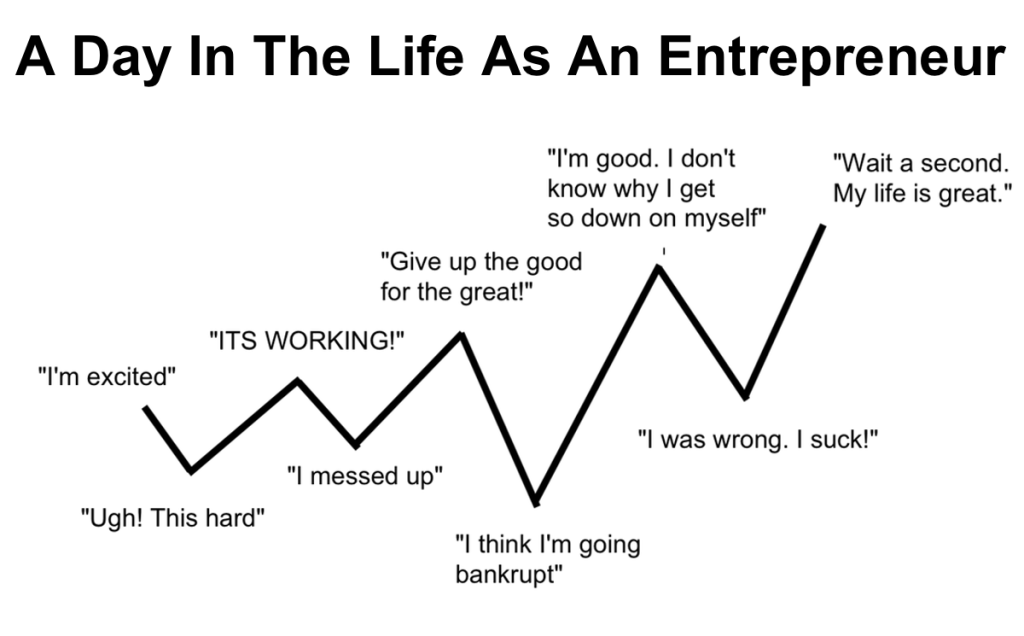 This process is also incredibly common.
So take some time to laugh about your life, realize that it's incredibly amazing and you're a phenomenal human for going after your dreams in such a courageous way.
Giggle your way through any and all holiday conversations you have about your business.
Because this is you, doing what you do.  Flawless.
In case you don't hear it enough this time of year:

Images via,The Oatmeal, Career Bliss, Derek Halpern,  Pinegate Road, Beyonce on stage, Emily McDowell.