Do you make gratitude lists?  I do and they've been transformative.  They've helped me gain a deeper understanding of my life, pull myself out of funks, and appreciate the world around me in a deeper way.    Around this time of year (American Thanksgiving) I love to dive even deeper into my gratitude list, and generally ask my clients to do the same 🙂  It's hugely important to give thanks and be appreciative.  It's also a really healthy way to find the silver lining, and let past grievances go.   I find that without this reflection and grounding, I am much less stable and sure moving into the future.
So this Thanksgiving, here are 5 must-haves to start your list, aim for at least 10, if not 20 things to be grateful for this season.  And if you're excited about looking back AND looking forward, stay tuned because I've got something incredible in the hopper that you're going to adore.
That cranky client
Oh yes.  We've all worked with someone who has been a challenge, who has not responded in ways we anticipate, who asks for more than we were intending to give.   I am SO grateful for my cranky clients because they make me better.  They help me see where the holes are, and where I can continue to grow and do better.  They are people who have a bigger impact on my business than they imagine, and to them, we should say Thank You.
Facebook 
Or Twitter, if that's your jam.  Because it keeps me from going bananas working from home all day.  It's given me some of the most amazing, supportive communities to participate in.  It's also helped me connect with clients, build relationships with my business partners, and given me a steady stream of inspirational green drink combinations to create.   It's a space for connecting, and for that, I am grateful.
My calendar 
If it were socially acceptable to worship my calendar….I still probably wouldn't, but it's a close call.  My calendar keeps me on track, grounded, scheduled, and on top of my life and business.  It helps me stay sane when there's SO much going on around me.  Yes, I know my calendar is only as powerful as how I program it, so I am grateful to past Ellen for being a stickler for calendaring everything.    Hat tip younger me.
Notebooks
Without them, I am lost.  Weather yours are digital or hardcopy, we all need a space to download our thoughts, feelings, inspirations, blog post ideas, new class outlines, and occasionally, grocery list.    Oh the trusty notebook, I am so damn grateful I have 3 of you in my bag and on my desk at any given moment.
My Business Posse
These are the loves that listen to me freak out, invent new things, and listen to the play by play in my quest for a new calendaring system.   They keep me sane and grounded, constantly reminding me that I am excellent at what I do and that the world needs me.  They make me better, help my business grow bigger, and I am filled with gratitude for their presence in my life.
I'd love to hear yours!  Post your additions in the comments, of if you create your own blog post around it, link it in the comments!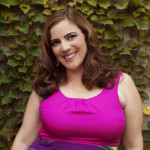 I'm Ellen, Money Making Expert.  I help creative business owners make more money and revolutionize their businesses.  It's my mission to help all you creative business owners, coaches, soloprenurs and world changers get paid, well.  Ready to find out what's possible when we work together? Book your power sesh here.  20 minutes, you and me, totally free.
"Go for it! In fact, if you have ANY doubt that you might not be going in the right direction in your business, all you need is one session with Ellen.  She's not only extremely business-savvy and able to come up with innovative, creative and totally ON FIRE ideas quick-as-all-hell, her razor-sharp wit and relaxed demeanor made the whole session feel like I was talking to a (super–smart) BFF." – Erica