Hey there, I'm Ellen
money-making expert, biz strategy slinger,
confidence builder + community cultivator
for world-changing creativas like you
And you? You're a bright, creative business owner with a big vision. You're ridiculously passionate and committed to making the world around you a better place, and making good money doing it.
But for some reason it feels like you're paralyzed in neutral while everyone else is zipping by.
I'm here to revolutionize your business through a potent combination of personalized business strategy, deep inner work, and community connection.
Praise
Since working with Ellen I have literally closed every single website proposal that I've sent out since we started working together. I have more than doubled my monthly income. In comparison to what I made last year working full time for a company, I am on track to make twice as much. Working with Ellen and her community of entrepreneurs has given me an invaluable sense of focus, strategy, and community that I see my businesses thriving on more and more each day. Her experience shines through with everything she does. Her answers are real actions to solve the problem, instead of bullshit advice. Emily Belyea, Website Designer
What's Fresh
Latest Post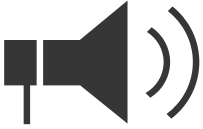 How To Keep Going When It...
I have learned one really deep truth over my years coaching, running my own business, and supporting other business owners – and it's that everyone feels scared, overwhelmed and intimidated by their Purpose, or Bigness. On the outside looking in, most of the time, the...
Thought

The secret of getting ahead is getting started. The secret of getting started is breaking your complex overwhelming tasks into smaller manageable tasks, and then starting on the first one.

Mark Twain
Featured

Coaching Business Jumpstart
The online, self-study course based off of our crazy-popular, wildly-transforming coaches business training course. Well you're gonna make (a lotta) money, for starters. You're gonna know precisely what you're doing (your unique expertise), exactly who you are trying to att...
If you're...
...buzzing with ideas, vision + determination, but doubting yourself at every turn...
...doing everything you "should" but still not seeing results...
...struggling to get paid for your services...
I'm your girl.
Work With Me