Delighted Clients

You are freaking amazing. You know your stuff, you are straight and to the point but sweet and approachable at the same time. You really understood me and I felt really heard during our call. I felt like it was money REALLY well invested.

I am so clear on what I can offer my clients and I know exactly what I can do in terms of offerings that feels true to me and will benefit my clients as well. YOU ARE AMAZING. My God. I was wary of spending the money (hey, it's not cheap) but it was seriously SO WORTH IT.
Kamila Gornia, Confidence Coach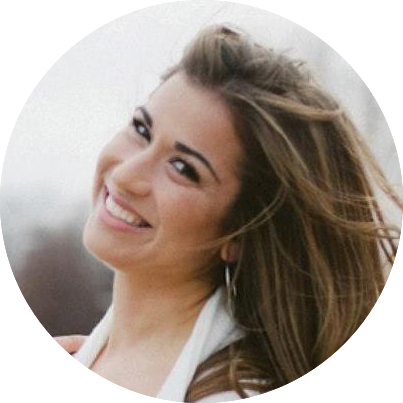 Ellen arrived in my life at exactly the right time. I needed to up my game and Ellen helped me step into the role of CEO of my business. I finally have a vision for the future that is so much bigger than my work and I am beyond excited to continue on this journey. I feel truly unstoppable.
Catherine Hummel, Liberator + Self Love Revolutionary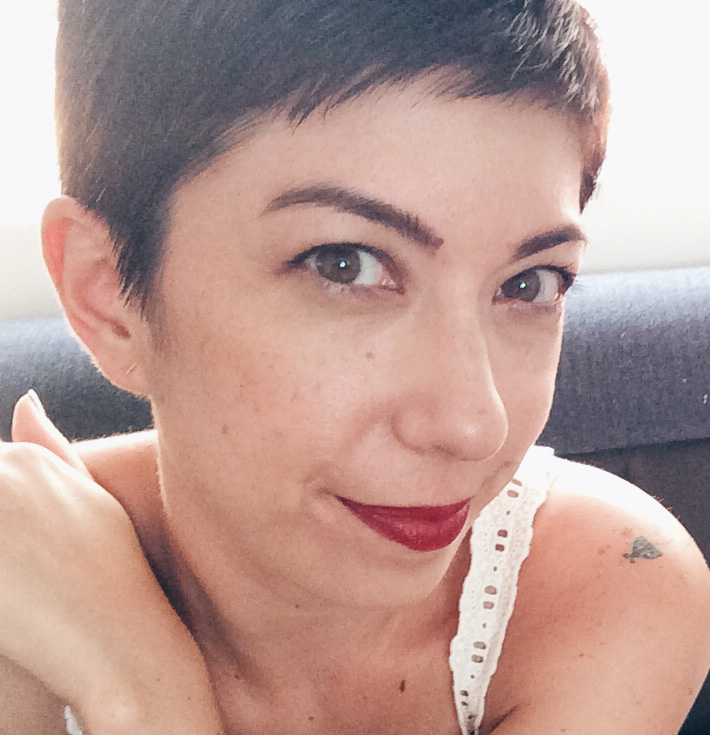 I love how pragmatic and down-to-earth, yet uber spiritual you are. You make things feel simple, even easy. You have a way of breaking down the complex ideas and future planning I've got running through my head, and offer immediate, actionable steps, as well as a plan to carry me forward and keep me sane. I love that it felt easy with you.

Since working together I've doubled my mailing list and income and increased my pageviews by 400%. I am clear on who I am and what I do - which is gold.

You gave me the biggest gift in the world Ellen - your time, energy and mega-smarts, and helped me create the business of my dreams. I went from stuck and confused to ready to rock 'n roll.
Stephanie Watanabe, Editor-in-Chief, The Girl Who Knows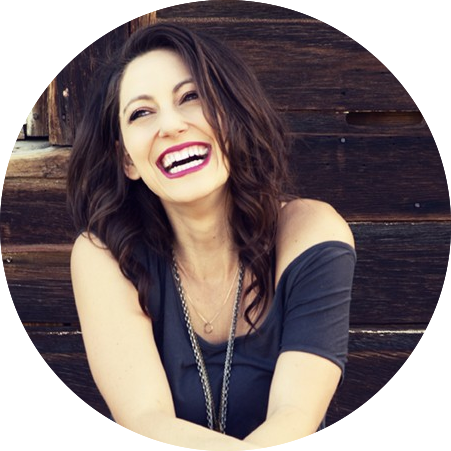 Before I started working with Ellen, I didn't know what the hell to do with my business. I was getting burnt out on one-on-one clients and although I was making enough money to fund my life, I was exactly rolling in the dough.

Since working with Ellen I've already tripled my income from last year, and there are still five more months to go.

Really though, and money and results aside, working with Ellen is like a one-two punch. She is incredibly business savvy, smart and aware, but she also has an insanely sharp intuitive side that tends to cut everything to bone so you can figure out what is REALLY stopping you from the business and money you want. Then she clears it all up (through her money clearings) so you can get to rocking.

I am proud to call Ellen a friend, coach, and member of the Wildheart Team.
Sally Hope, Renegade Life Coach + Leader of the Wildheart Revolution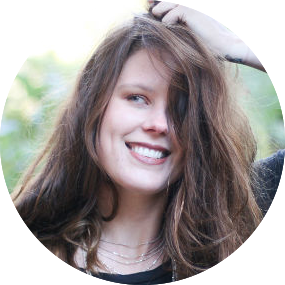 After working with you I've increased my monthly income tenfold. Seriously. After working with you, I've got packages, sales pages and my brand is stronger. I'm ready for growth.

I loved working with you. You're brilliant, creative and practical all at the same time. After working together, I had all this inspired momentum that kept me going thereafter, and I'm still basking in it to this day.
Sara Harrier, Life Coach for (r)Evolutionary
Because I spend several hours a day consulting with others on how to improve their sales & marketing, I figured I had all the answers. I assumed I didn't need any help with my business because I am an expert in that area as well. There are few times I've been happier to be wrong. A short call with Ellen helped uncover some big opportunities I was previously blind to. A second set of eyes can always help – - especially when they're Ellen's eyes!
Steve Daar, Website Conversion Expert & Growth Hacker for Entrepreneurs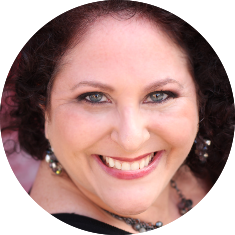 I've been struggling with the best way to move forward in my biz and plan for the long haul. Ellen literally solved my problem – to the point where I'm INSANELY EXCITED – in 20 minutes flat.

By 25 minutes we had the pricing structure and I could already forsee the abundance rolling in.

If you have any struggle with being stuck or not knowing where to focus to make money in your business, contact Ellen immediately. Best money you'll ever spend.
Jessica Kupferman, Lady Business Radio

Ellen has some serious business superpowers and you can't afford not to have her on your team.

I reached out to Ellen on one of those not so stellar days as an entrepreneur. You know, the kind where your head is a hot mess and you feel like you are going in circles? In a matter of two hours, Ellen and I were able to get clear on what I did and didn't want in my business and create a way forward that was not only practical, but played to my true gifts.

Three months later, I've made immense progress in my business, exceeding every single goal we set out.
Maggie Patterson, PR Expert for Entrepreneurs + Podcaster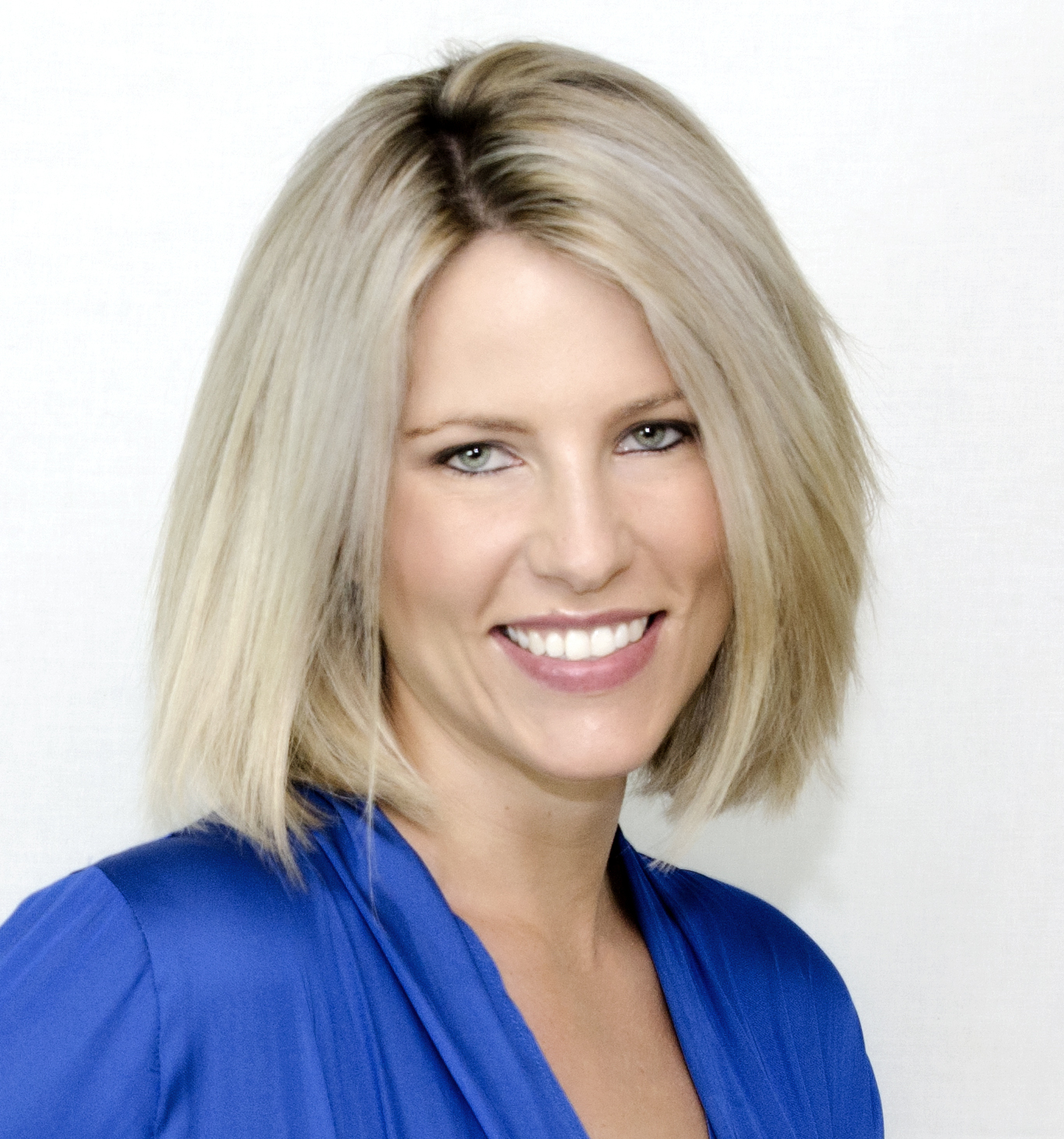 I love your energy and honesty. You have a way of making me feel valuable, capable and relevant. Not only did you provide business advice, you helped me define what success is to me. You helped me address my inability to appreciate the things I've already accomplished so that I can recognize what I have and am still getting. I also love that there is continued support when needed. I also love your dog.

The Frequency Analysis you did on me blew my mind because it was so spot on and because it allowed me to know that there was some sort of rhyme and reason to the path my life is taking at the moment. Knowing that things work in cycles and the different personality traits I posses has allowed me to be more aware of my feelings and decision making.

The tangible changes in my business since we worked together are:
1. More people I pitch myself to are saying Yes because I now have a better idea of who I am.
2. I am seeing a steady growth in online followers on social media platforms.
3. Business prospects are becoming more and more frequent.
4. My anxiety is much more manageable. I feel like I have slowed down...for the better. Instead of running off at full speed to implement all of my new ideas and business goals, I am practicing patience and seeing that what I'm putting out there is better. I truly am working smarter, not harder!
Summer Land, Author Summerlandish

I'd set a big financial goal of earning $3,000 but quickly had an emotional breakdown in the process. Within 20 minutes, she helped me to release a block which had been bothering me for a decade and I ended up earning $12,000, 4 times more than my original goal!

I feel so lucky that I've found her. Ellen is such a gem! If you have an opportunity to work with her, don't hesitate!
Yiye Zhang, Intuitive Modern Psychic

Working with Ellen has been life changing. Her passion for her clients comes through no matter how far apart you are. When I started working with Ellen, I was in a professional funk, and I really needed clarity. She is able to sift through all of the information that you give her, get to the heart of the matter, and then zero in on a specific focus so the problem solving can begin.

Ellen is honest and direct without being condescending because she cares about you as a person. 90 days later my life has completely changed. I know now that I'm where I am supposed to be, and am doing work I love. Thank you, Ellen. You're fantastic!
Rosalyn McCord-Bey, Massage Therapist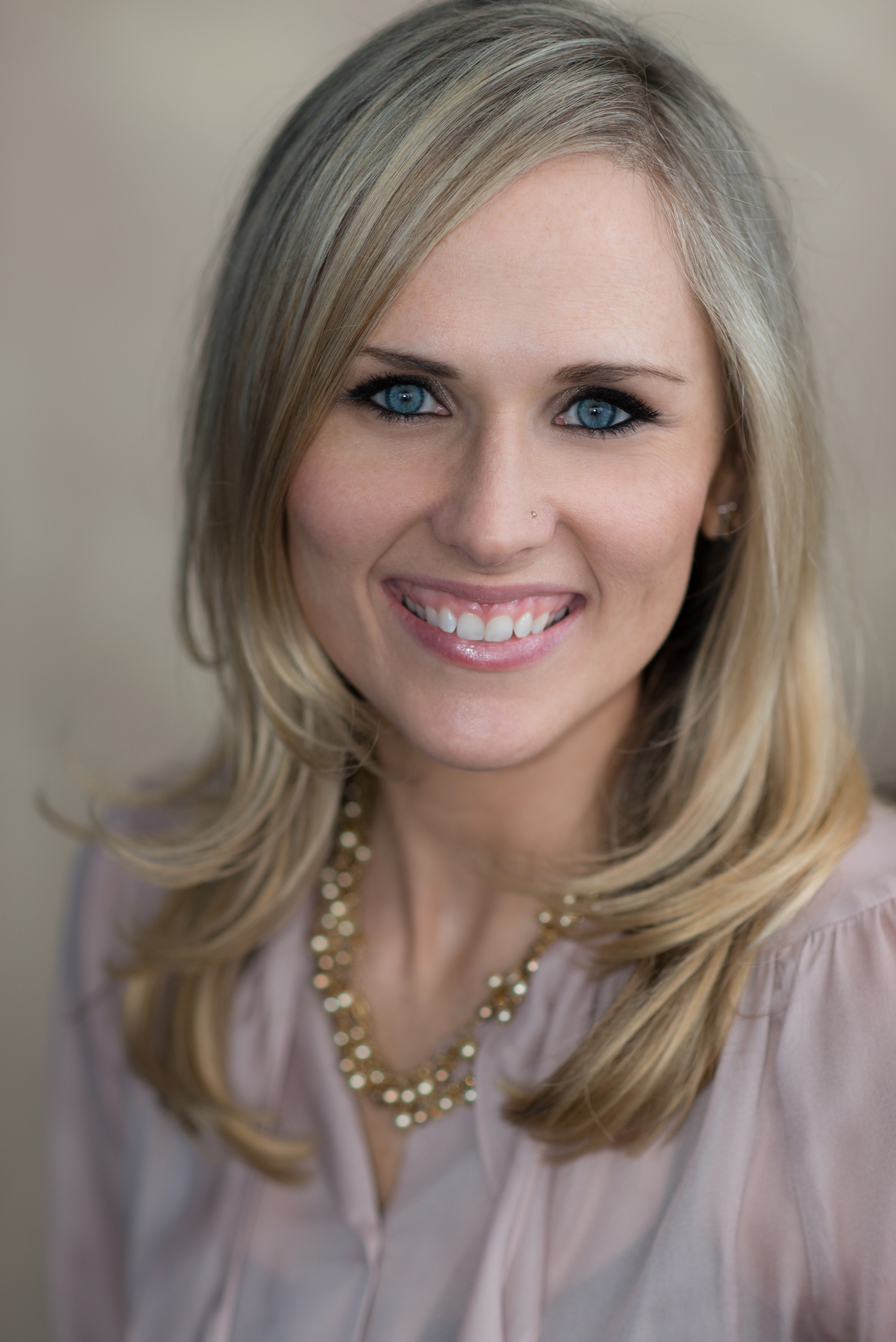 Since working with you I've doubled my prices, immediately booked 3 new clients at my newly doubled rate, started a rebrand and have major clarity about my services.

I hired you because I could just tell that you were really freaking good at what you do. Not only that, you had the most amazing confidence and security that we would get some amazing strategies for my business.

There isn't anything that I didn't love. You listened to my fears and insecurities and showed me how to squash them right away. You gave me strategies and the confidence to increase my pricing - not just by telling me to do so, but we really looked at every piece of what I do for my clients and it just finally made SENSE that my prices should be raised. I wasn't giving myself permission to charge my worth, and you GAVE me that. You empowered me around what I do and how impactful it is to the lives that I get to work with.

You are such a light to this world and have really helped me 180 my business. It is a daily process for me, but I am starting to really feel my worth and believe that I can go where I want, and impact lives all over the world b/c of the confidence you gave me and the strategies we created!! You are amazing and I can't thank you enough.
Kate Taylor, Personal Stylist and Image Consultant

I have literally closed every single website proposal that I've sent out since we started working together. I attribute this to the wording and timing of my follow ups, which I learned from you, Ellen. You've taught me to value my business in a way I didn't before. This value now shines through me when I interact with my prospective clients, and they pick up on it and immediately want to work with me.

I love your energy. Not only are you upbeat and stoked about every one of your client's projects, but you show it. You are a cheerleader and a coach. Your experience shines through with everything you do. Your answers are real actions to solve the problem, instead of bullshit advice.
Emily Belyea, Website Designer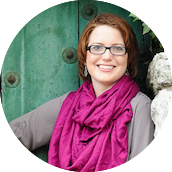 When I went to Ellen I was frustrated and overwhelmed with how to grow my business. Quickly she was able to zero in on my audience and figure out how I was falling short.

More importantly, her energy and enthusiasm helped us come up with an action plan. Now, I have a clear direction, I'm confident about my offerings and am working with my dream clients.
Suzi Istvan, Ultra-Custom Website Designer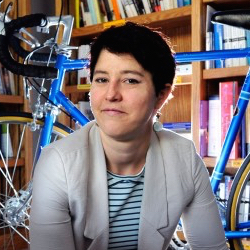 You make it so simple. In my head it all seems impossible. There is so much to do, and be, and no "right" way so how do I move forward, and I work myself into a knot of worry and overwhelm.

And every time you just pull at the threads and get me untangled in a way that makes sense to me. I love that I can just ramble and you reframe it in a way that is concise and logical and still has my original message.

On top of that you don't spoon feed me answers. You challenge me to choose what's right for *me* and my brand. You get me thinking outside the box so that I can fend for myself, and push myself to learn and grew with my business.

For the first time ever as an entrepreneur I feel like I am on the right path. I'm excited about the work I am doing, and I feel like I am actually going to make a difference in other women's lives.
Casey Jourdan, Health Strategist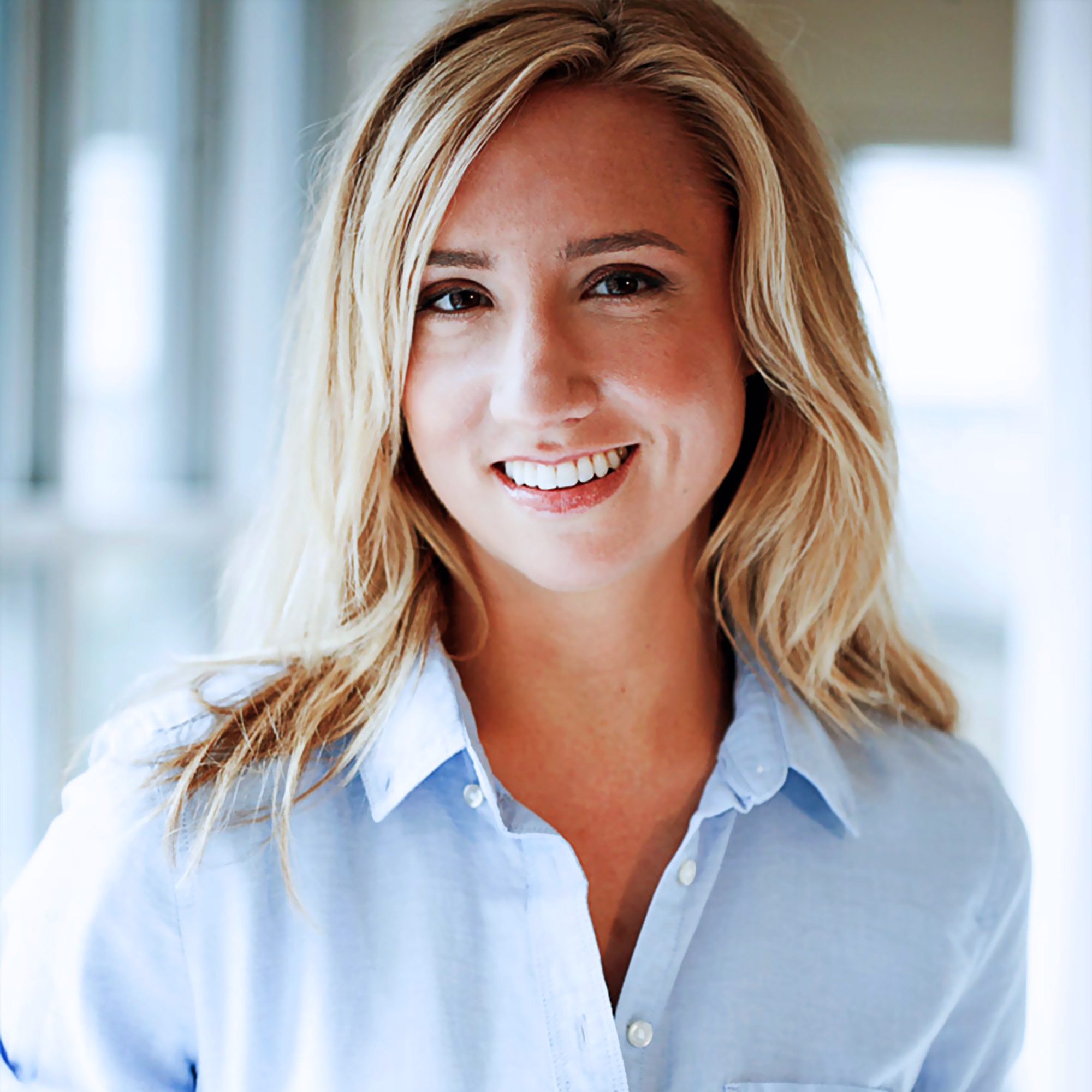 The Frequency Analysis was an essential part of my work with you, and set us up beautifully with a language and a context to look at my business. It was tremendously impactful to learn that so many of my patterns are rooted in my elemental nature - I nearly fell off my chair because the things you said were so accurate and absolutely true for me. You are extraordinarily intuitive and gifted at what you do; it was deeply meaningful to have you speak so truthfully about who I am, and it gave me strong confirmation that I am on the right path.

I also felt listened to and very much appreciated your authenticity and encouraging nature. I loved how you encouraged me to be bold and reminded me that I don't get to decide what people want to pay for. I loved your great and tangible ideas about offerings. I loved how you challenged me to keep getting specific about who I wanted to work with. I loved how you told me not to hide people from my brilliance, and encouraged me to play bigger. I loved how you helped me to see that what I am interested in offering the clients is actually the message I most need to hear.
Liz Kimball

Working with Ellen, I made a massive amount of progress in a short time. I figured out how to stand out as a coach, because the world does not need another generic coach. I got super clear about my brand, how to position myself and created a plan for making it all happen. I cannot even explain the clarity that Ellen helped me create in my business.
Devon Combs, Equine Coach

I wouldn't use the word love to describe working with Ellen. Try life saving. Sometimes getting your life saved hurts…CPR can crack a rib, but it saves your life, right?

She called me out on my bad attitude and limiting beliefs, she made me work when I was already REALLY tired. But I'll tell you what, I love her now. Now that the ball is rolling I can see the value of that hard work. Every single time I did something one of you suggested I saw immediate results and felt a huge surge in confidence that propelled me forward.
Jade Ann Rivera, Micro School Founder + Consultant for families and educators of highly gifted children

Ellen is brilliant and knows her shit. She makes connections that never even crossed my mind. Working together, she made me feel warm, comfortable and genuinely cared for.

Thanks to Ellen, I'm in the process of revamping my entire business to expand on the concept she provided in our session together. I finally had the key to merging the two things I love and it felt so wonderful.

My heart completely expanded and I finally felt on the right track.
Danielle Nelson, Pretty by Post

Ellen is an outstanding communicator. I felt very held throughout the process. She delivers what she promises. Her systems flow and feel aligned with her work. She pushed through my resistance and kept going. It was intense and valuable. I have a clear path to follow right now that I'm working on implementing. I love having a signature system.
Karen Pery, Leadership Coach and Founder of Excellent Adventures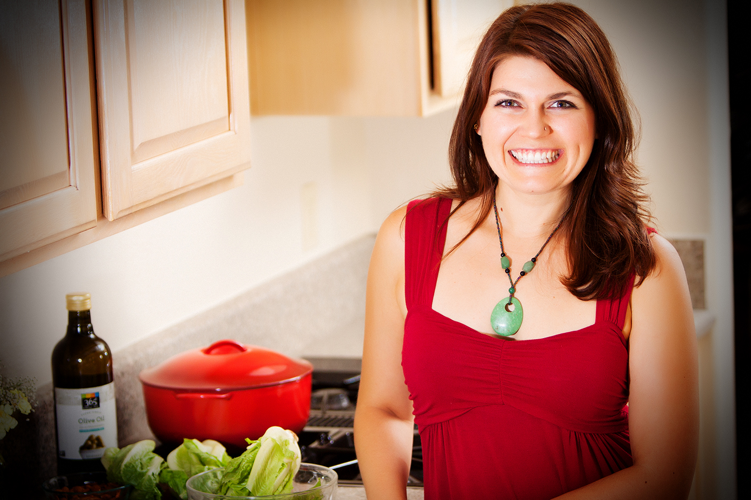 You cut through all the fluff and came up with immediate ways to leverage what I have to make money as quickly as possible. I'd already done the work to build the core and foundation of my brand. You helped me to see the low-hanging fruit for a quick money making plan while also setting up a long-term strategy for sustainable income and growth.

I loved the elemental reading - it helped me realize where deep-seated conflicts were coming from in a battle between the steady mountain and changeable fire and then how I can begin to utilize my unique strengths rather than fighting them. She identified how I work best and how to best appeal to my ideal clients. I came out of this session with a deeper understanding of myself both in business and in my personal life.

After working with you I scrapped an offering that was feeling stressful for me and refocused my efforts on what will get me the most immediate monetary results when before I was floundering around focusing on developing my business rather than offerings and wondering why I wasn't making money.

Thank you for also holding me the boss mentality and teaching me, even with scripts sometimes, how to start thinking and acting in a way that will make people want to pay me, and more importantly, make me comfortable accepting their money.

Adria DeCorte, Healthy Living Strategist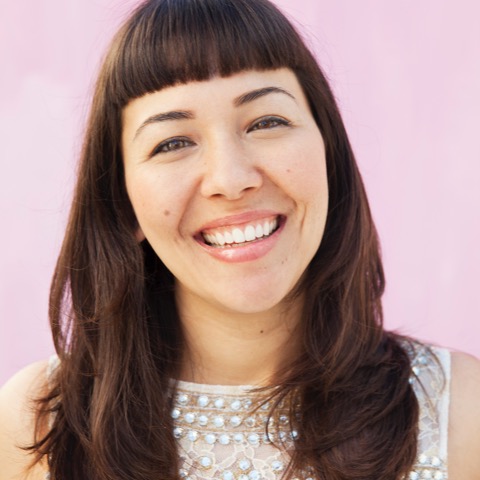 Since working with you I have more confidence in how I'm dealing with my business, handling new inquiries, and with choosing work that is right for me and my business goals, rather than just taking any job that comes my way.

I've stopped taking work that I don't feel fits my long-term goals, and it's easier to stand up for my rates and the service that I offer. I feel more confident in myself as an artist.

I am so grateful for your straightforward, no-nonsense approach to coaching. You got straight to the point with real, actionable feedback that, while it wasn't always easy to hear, was exactly what I needed. You keep it real.
Michelle Mishina-Kunz, Event + Lifestyle Photographer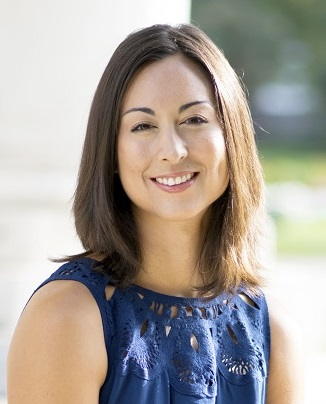 After working with you my monthly income increased by 75%.

Your expert outside eyes on my business really helped me to get out of a funk and into action to move my business forward.

You helped me to gain clarity on long-term possibilities for my business, which helped me to get moving in the short term as well.
Annette Sloan, Mind-Body Nutrition Coach for teen girls and women

In just 2 months I've added $1,000 to my monthly income!

I loved that you called me out on stuff so we really got the heart of my business goals and fast-forwarded thru the bullshit that probably would've taken me weeks to overcome on my own. Now, I am zeroed in on what I'm selling which has made a HUGE difference, and I was able to put that crystal clear info on my website and attract some new clients. The PR and copywriting help was a big boost to my marketing as well.
Diana Brown, Productivity Expert + Idea Maven

Ellen looked into my head and pulled out everything I'd be struggling with. I'm absolutely blown away and much more relaxed about the future and where my business is headed. The depth of our work together was incredible and Ellen's belief in me, as her client was simply amazing.
Erica Cosminsky, Energy Clearer + Space Healer

I truly loved how Ellen was able to convert my nonverbal thoughts and put them into words. I think in pictures and Ellen was able to put the words to it. Working with Ellen gave me clarity and has allowed me to move forward with everything. Ellen is great at making the process enjoyable and non threatening.
Maureen Kemeny

It's been three months and I've more than tripled my monthly income. When I first came to Ellen I had a million business ideas swimming around in my head and I needed guidance on how to turn one of them into a business. She helped me dig into each one of the ideas and then pin down one idea I had brewing.

Today I have one solid business working with amazing people, and I make a lot more money. I'm so much more confident in my business and in my day-to-day life. Working with Ellen for two hours, she gave me enough ideas to sustain my business for years to come. She goes above and beyond for her clients and is truly a force to be reckoned with. Everyone needs Ellen on their team.
Erica Lee Strauss, Copywriter for Soulful Entrepreneurs

I had been literally looking for something like this since I became a coach! Someone to hold my hand, help me figure out my plan of attack and how exactly to make some money. After our one day mastermind session, I finally felt like a professional. The day after our session I landed a client. Ellen is brilliant at what she does. If you want high touch, personalized magic making for you and your biz, she will rock your world in the most amazing way!
Natalie Vartanian, Tarot Reader + Rad Love Coach

Ellen works with clients to uncork their awesome, connecting them with their life purpose and passions, so that they can live the life of their dreams. (Even if they didn't know they had a dream to begin with!) I worked with Ellen during an integral moment that required every bit of soul searching I could get my hands on.

Sometimes inspiring reads and journaling just aren't enough. That's what a life coach is for. She can reach into your life, stir up all the gunk, and reveal a shiny new you that's just waiting to let loose. No matter what you are looking for, Ellen can help you with it. Let her work her magic!
Elle Griffin, Editor in Chief of Over The Moon Magazine

After graduating College with a degree in Fine Art, I wasn't sure what I was doing. I was stagnant. I knew I needed to change something and start taking control of my career.

Although I had never worked with a coach before, I felt that talking with Ellen would be a step in the right direction. I had a vague idea of what I wanted, but I had no idea how to get it or where to start. In just 30 minutes she helped solidify my aspirations, organize my goals and say "no" to doubting whether I could.

Ellen was genuinely excited to help me realize my goals. She is real and easy to talk to. Anybody who's feeling lost, stuck, or dissatisfied with their situation should absolutely talk with her!
Jolene Russell, voted best artist in the East Bay 2013

Ellen has an amazing gift for asking thought-provoking questions, deferring judgment, empathizing, and empowering her clients to discover the answers to their own questions. By asking key questions and exercising a unique and powerful ability to listen and glean quick insights, Ellen helps clients to not only find answers but to determine and carry out the next steps. Her process allows the next steps to be uncovered, with you as the integral and active voice in the process. It's an amazingly empowering process. For those who decide to work with Ellen, I would recommend remaining open to wherever the personal discovery journey may take you!!
Amalia R, Entrepreneur and Inventor

I gained so much from our work together and a huge part of that was taking small action steps around my business. First, it was realize and embrace that I am a business-owner. Once I embraced this simple idea, it was much easier to move forward to invest in my professional development for my business, actually create my business, and have a plan!

Seems easy, right? Not for someone who lives constantly in her head and wants to have as much information as possible before I actually "do" anything. Ellen helped me with the oh-so-necessary "do." What's interesting is that I first hired Ellen to be my CTI certified coach which was fabulous. But she became invaluable by useful she was in getting me started on the business end of things right when I needed it (as I was finishing my coach certification). I have a website and blog! I have a clear niche! I have packages!

I don't think I would have this without her help and the Coaching Business Jumpstart. That is an awesome combination. Because Ellen was my personal coach, I was able to deepen the experience, be held accountable, and have immediate results – aka, new clients.
Tanya Beat
Immediately after working with you, I landed a new client at my new rate.

I hired you because I was ready to create major change in my business and I liked your style. You helped me get clear on the vision for my business and my niche and were an invaluable resource on business questions. And you did it all with so much love!
Irene Fehr, Women's Sexuality Coach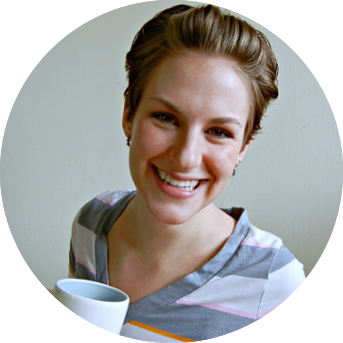 Working with Ellen was great! I recently started transitioning my business but was stuck with how to make the switch.

A few hours with Ellen and I have a clear game plan and couldn't be more excited!
Erin Flynn, Web Designer + Mentor

After working with Ellen I became more confident. I got more discovery calls which I converted into paying clients. My website and message is now so clear and I LOVE to tell people what I do now.

I loved that you were to the point and didn't waste time or drag the coaching out. I loved how it was one super power session and we call so much shit done in that time. I liked that you didn't play me into spending thousands and thousands of dollars to work with you for 6+ months when it could all be done in one shot. Wham Bam Thank You Ma'am!
Jenn Scalia, Relationship Coach

What's golden about Ellen is that not only does she have the insight into exactly what you need to do for your business, if you want it, she's got the strategy behind and reasons for all of it. I know what to do and why I'm doing it.
Shannon Ratay, Life Coach for Extraordinarily Creative People