"I think you're more afraid of success than failure."
This stunning statement was said to me years ago by one of my teachers, and it unlocked something in me.
"Of course!" I answered.  "I know how to be broke.  I know how to just get by and stretch my dollars, every rich person I've ever known has had major problems!"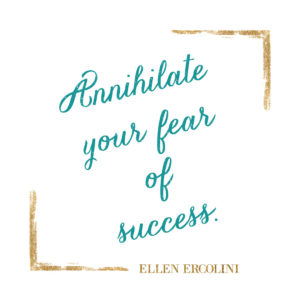 And there it was.  My actual problem. I was afraid of affluence and I didn't have any positive role models of financial success to show me any different.  
Sound familiar? This video talks about why it's so tricky to become successful, why we fear it, and what you can do to go ahead and succeed anyhow.
Did you know that every frequency has a success role model highlighted in their free guide?  It's true!  
So if you're wondering where to start, take the Find Your Frequency Quiz and dive in.
Lots of actionable advice and  a real life example of an inspirational person who shares your frequency traits.